Gamer or not, everybody is familiar with the name, Call of Duty.
Call of Duty: Mobile (CoD Mobile) recently hit the mobile gaming world like a swooping storm! This latest addition in the all-time favorite and ever conquering series is also available on Google play. While the Call of Duty: Mobile has changed the FPS experience in an enhanced way, it is always more fun to play it on your PC.
You can also download CoD Mobile on PC with the help of an emulator.
Here is everything you need to know about this endearing game and how to play CoD mobile on PC. We will also have a look at best emulator for Cod Mobile.
What is Call of Duty: Mobile?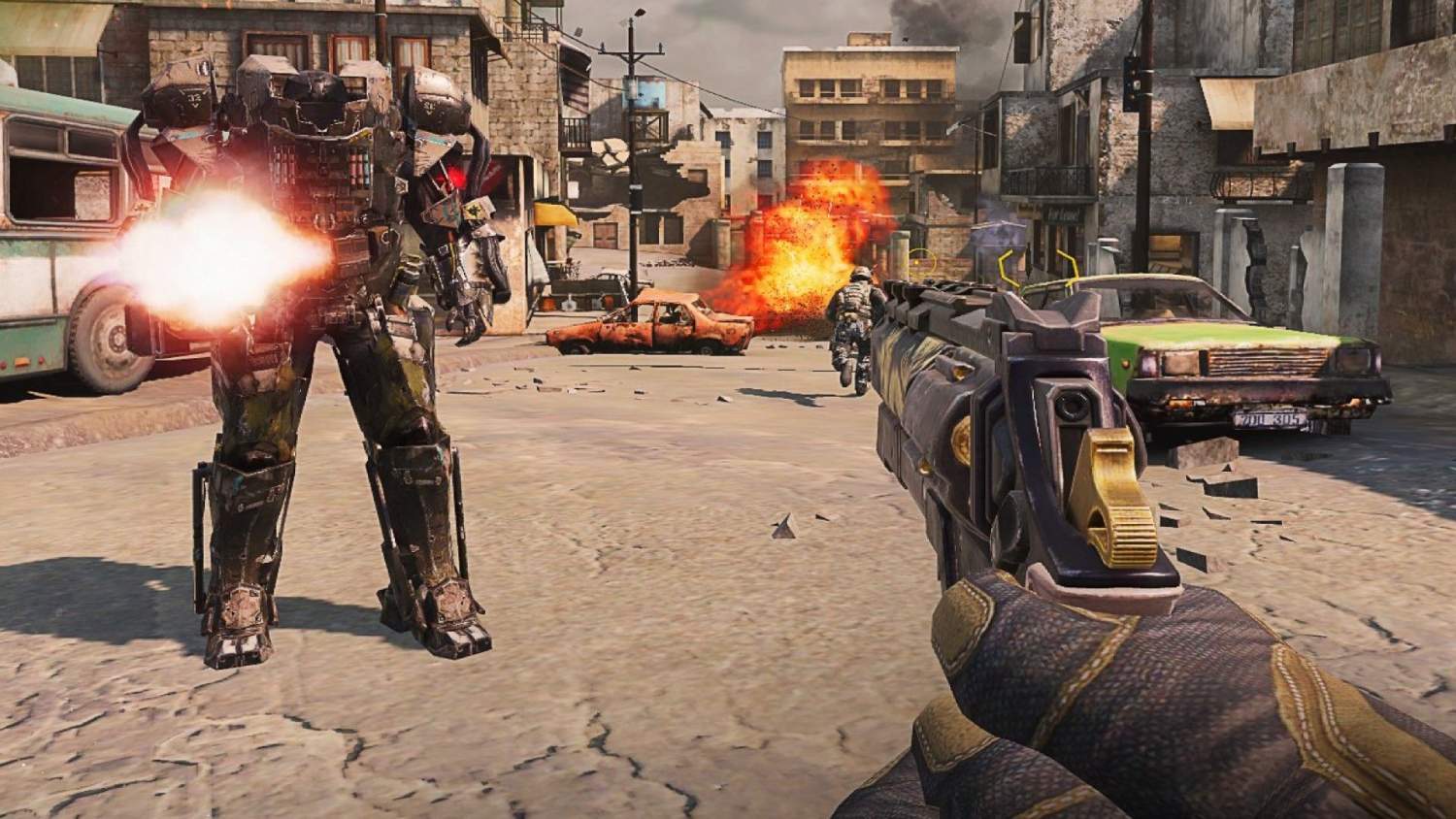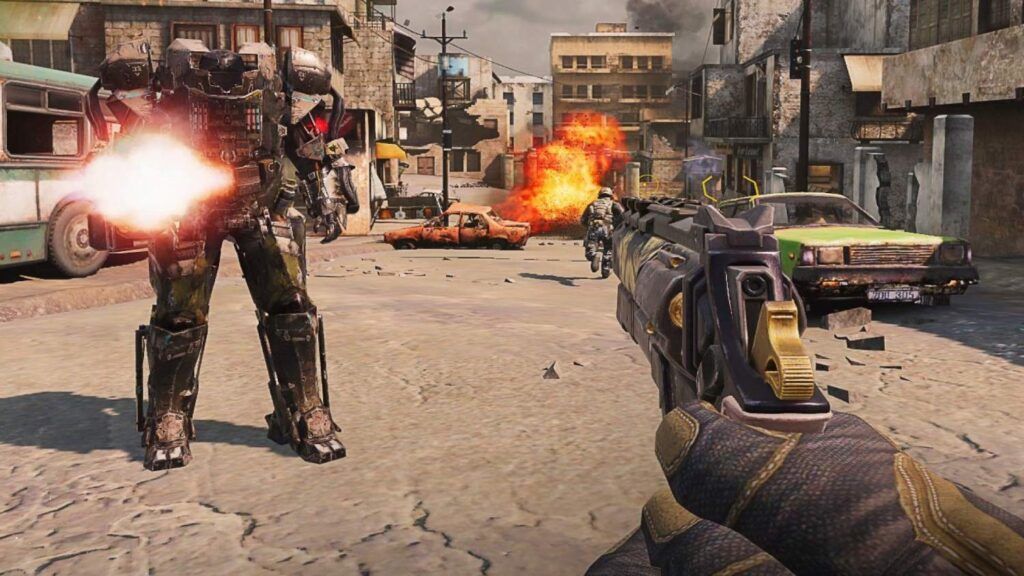 Call of Duty: Mobile is a free-to-play, highly applauded First-Player Shooter game that tests your shooting skills like no other game. Developed by TiMi Studios and published by Activision and Garena, CoD was released on October 1, 2019, and has crossed over 250 million downloads till now, affirming substantial monetary success.
Step in the biggest combats of the shooting world with the world-class, highly fitting shotguns, pistols, grenades and a number of rifles and polish your shooting skills by killing your rivals.
There are literally several multiplayer game modes that you can choose to play on like Team Deathmatch, Search and Destroy, Domination, Free-For-All, Frontline, Hardpoint, and even Battle Royale. These options are available for both IOS and Android.
You can also team up with your friends in a brand new 100-person battle royale survival map and shoot your opponents together. Train harder and play vigorously on fabulous maps with your friends to stay alive and well and accomplish your goals. Join the fun now, with millions of players all around the world.
Remarkable Features
The game has ever remarkable features which include but are not limited to the following.
Absolutely Free to Play
The most adored game is not only now available on the mobile, but it is also absolutely free to play, so you can relish in your favorite shooting game even when you are on the go. In addition to this, you can also enjoy this game with better graphics, options of voice and text chat and a thrilling shooting experience on your desktops with the help on an emulator.
Extensive Maps and Several Game Modes
Iconic maps from Call of Duty: Black Ops and Call of Duty: Modern Warfare are now offered free for the first time. You can also opt for the 100-person Battle Royale survival map and play alongside your friends.
Elaborate Customization
Customize your loadouts to your advantage by earning and unraveling numerous lethal weapons, renowned characters, outfits and unique pieces of gears. Test this loadouts in the most challenging battlegrounds and win striking victories in Player vs Player modes like Team Deathmatch, Free For All, Search and Destroy, Frontline, Domination, Hardpoint and many more.
Fierce Gameplay
Put your skillfulness and clever strategies to use against the enemies in rousing combats. Make your way to the top in competitive Ranked Mode or gather your friends to play and gain most Clan prizes. The game offers profundity and complexity as it progresses, making it a bewitching experience for players.
Pretty sure that by now, you have made up your mind to test your shooting skills in fierce battles against your enemies.
You can Download Call of Duty: Mobile on Google PlayStore or Apple Store right now!
But if you are looking for an even better experience, I'd suggest you play this exhilarating game on your PC to have unparalleled hours of fun and ecstasy.
Here is all you need to know about CoD mobile on PC.
Can You Play Call Of Duty Mobile on PC?
Call of Duty: Mobile is one of the most successful and hit release of the year, so much so that people instantly started inquiring about how it can be played on PC, with bigger, clearer screens, easy use of keyboard and mouse and a smooth and stable internet connection.
The answer was plain and Simple.
Any mobile game, including Cod Mobile, can be played on desktops and laptops by using an Emulator. An emulator is a software that enables one system to behave like another. To play CoD: Mobile on PC, you would need an Android Emulator.
Let's have a quick look at the best emulator for CoD Mobile.
CoD Mobile Emulator
Mobile Emulators have amazing features which give you a defining experience of playing on your PCs.
While emulators like Gameloop and MEmu have received some recognition of providing a fine gaming experience, to play like a pro and add amazing power-ups to your experience, I would, without a second thought, suggest downloading CoD Mobile on PC with the undoubtedly best CoD Mobile emulator, that is Bluestacks!
How to Download and Play Call of Duty: Mobile on PC
The following simple steps will facilitate you to play Cod Mobile on PC in a blink.
Download and install BlueStacks on your PC, which would hardly take a minute from your time.
Sign in with your Google account and avail access to Playstore
At the top right corner in Bluestacks, look for Call of Duty: Mobile in the search bar Click to install Call of Duty: Mobile from the search results
Allow Installation of Call of Duty: Mobile. Again, it would hardly take a minute.
Click the Call of Duty: Mobile icon on the home screen and you have your game launching right in front of you
With Bluestacks, you can add so much more to your gaming experience. Control your movement more precisely, have a more accurate aim and shoot with configurable game control features.
What's more is that you can enable smart controls to automatically lock or free the cursor depending on what you want to control in the game, and have I praised the two folds better HD graphics before? See clearer, Shoot Precisely!
So, there you go. This is everything that you need to know about playing CoD Mobile on PC.