There is no doubt that Sony PlayStations (PS) have been the most popular and favorite gaming consoles available in the market.
Among all PS consoles developed by Sony, Ps2 attracted the most audience and many gamers all around the world still prefer and miss it over the succeeding ones. This huge success led developers and volunteers to come up with Ps2 variants and emulators, a few of which really took the internet and gaming world by surprise.
Let's take you through a riveting journey about all there is to know about the Ps2 emulator for PC, answering all your questions and concerns along the way and ending on a point where your knowledge of these emulators will be wholesome and unmatched.
Naturally, the initial question that arises or should be addressed, even if you are not new to it, is:
What is Ps2 Emulator for PC & What Function & Purpose Does it Serve?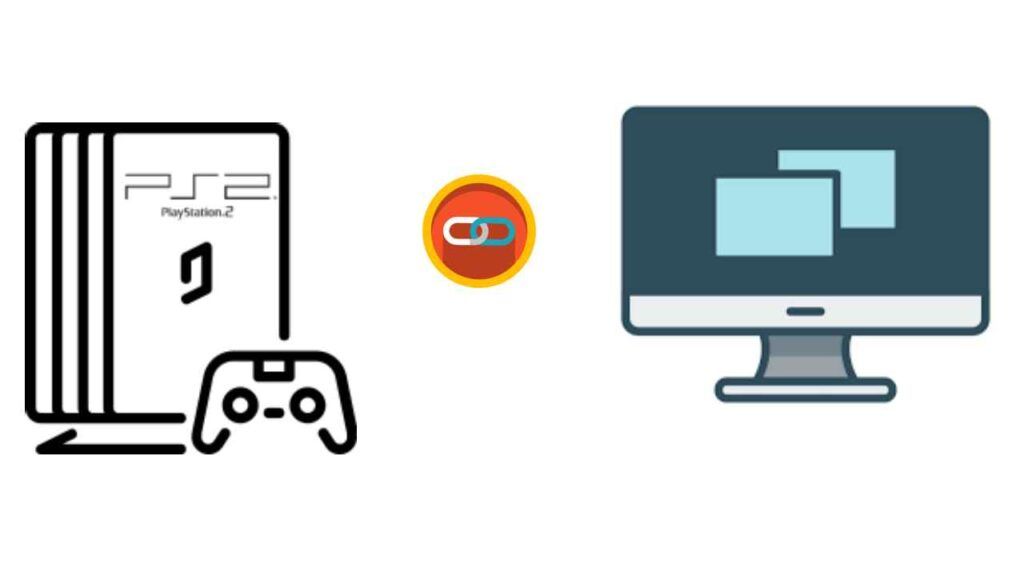 So lets take the plunge.
The core function of an emulator is to mimic the function of another program or device.
Therefore, as the name suggests, Ps2 emulator is an emulator for PlayStation 2. It is an application that imitates the most loved gaming console of its time, PlayStation 2, allowing the gamers to play their much-loved PlayStation games even in the absence of the device itself.
With a game disc or even with a copy of disc image, you can relish in the world of unlimited games by downloading an emulator for PlayStation on your PC.
Thanks to the fast-paced technology, you can easily find emulators for Ps1, Ps2, Ps3, PSP as well for Android on the internet.
With PlayStation 2 going obsolete, having a Ps2 emulator on the market is like finding your favorite lost toy after losing the hope for it. The pleasure is immense for the players who are sentimentally attached to the video games of PlayStation 2. The Ps2 emulator reunites the game freaks with their pet games back in the time of Ps2 popularity.
Also, Ps2 emulators for PC are absolutely free and right there is one of its prime purposes, to allow you to play all Ps2 exclusive games without having to invest in the console and game discs. It gives you a bewitching experience of playing on the bigger screens of your PC, often with improved graphics, anti-aliasing and configurable controls. Even if you do not own a very powerful computer, Ps2 emulator for low end PC are available as well.
Now that we have established the basics, let's move to the best emulators for PlayStation 2 available on the internet, discussing them in terms of their pros and cons so that you can make an informed decision about picking one for yourself.
What are Best Ps2 Emulators Available?
The question to ponder over here is what qualifies an emulator as the best among others?
There are several, free to use, open-source emulators available that run on all major operating systems, like Windows, MacOS and Linux but really what matters is that how stable is an emulator. A stable emulator that allows smooth gameplay usually succeeds for a best emulator. The next question that naturally arises is,
Which Ps2 emulator is the best?
Here are the top picks for best Ps2 emulators available.
1. PCSX2 Emulator
Providing the full package, PCSX2 is the perfect emulator with a range of over 2500 compatible games. This open source application is available for Windows, Mac as well as Linux and has been famous among gamers for more than a decade now. It is not only a fast emulator but, allows to custom resolution up to 4096×4096 and supports anti-aliasing, giving an extra polished look to a game as compared to many HD remakes.
Furthermore, it comes with a built-in video recorder and many cheating features which makes gaming super fun. While the emulator is excellent for powerful computers, it does not disappoint those owning a relatively lower end-computer. Even without commendable graphics, the emulator is enabled to support a high number of games for low end computers, making it one of the finest emulators for low end PC.
Its "Savestates" feature is one of its best and most enjoyable features where you can use a key to save the current state of the game, and resume it from where you left. You also have the option to save unlimited memory cards, ranging from 8 Mbs to 64 Mbs.
With so many convenient and top-notch features, it really is a master piece, rendering it one of the best options available among Ps2 emulators for your PC.
Pros
Cons
– Available for all popular OS.
– Simple interface
Support Full High-Definition mode by use of GSdx plugin
– Numerous cheating features
– Built in frame limiter for changing speed of the game
– Use of any controllers to enhance gaming experience
– Supports low end computers
– Software glitches render certain games as unplayable. You check the compatibility of games here.
Download PCSX2 for Windows, MacOS and Linux and have rollercoaster ride of amazing games right away.
2. NeutrinoSX2 EMULATOR
This is another open source emulator for PlayStation 2. Although much of the work has been done, it is still under construction, providing a little hindrance in playing commercial games as of yet.
There are a few requirements that need to be met for the emulator to function to its full capacity.
Requirements:
Intel Pentium 4 2.0 GHz (or AMD XP)
512 MB RAM
5 MB free disk space (for nsx2)
200+ MB free swap space.
MS DX9 compatible hardware
MS Windows XP
Latest DirectX
Powerful Video Cards (Nvidia Geforce or Ati Radeon)
Pros
Cons
– Full screen gameplay
– User friendly GUI
– Good compatibility
– Save states feature available
– Cheats included
Under development
2. PS2Emu
This Ps2 Emulator was developed by Roor, Shunt and Scar_t in an attempt to make the fastest emulator for Ps2 available at the time but unforeseen circumstances came in the way and development was halted midway. Although promising success was evident but we cannot really rely on it for encouraging results as of now.
PS2Emu requires the Ps2 Bios files to be able to run and also requires a plugin.
Pros
Cons
– User friendly GUI
– Memory card support
– Good graphics
– JPG and MBG screenshot capture
– Under development
I would personally recommend PCSX2 emulator since I've had a very smooth and incredible gaming experience with this one. With the greatest number of Ps2 playable games provided by any emulator, it is an easy to download, easy to install and configure emulator which ensures a parallel, or let me say even better gaming experience than the PlayStation 2 itself.
Ps2 Emulators for PC with Windows 10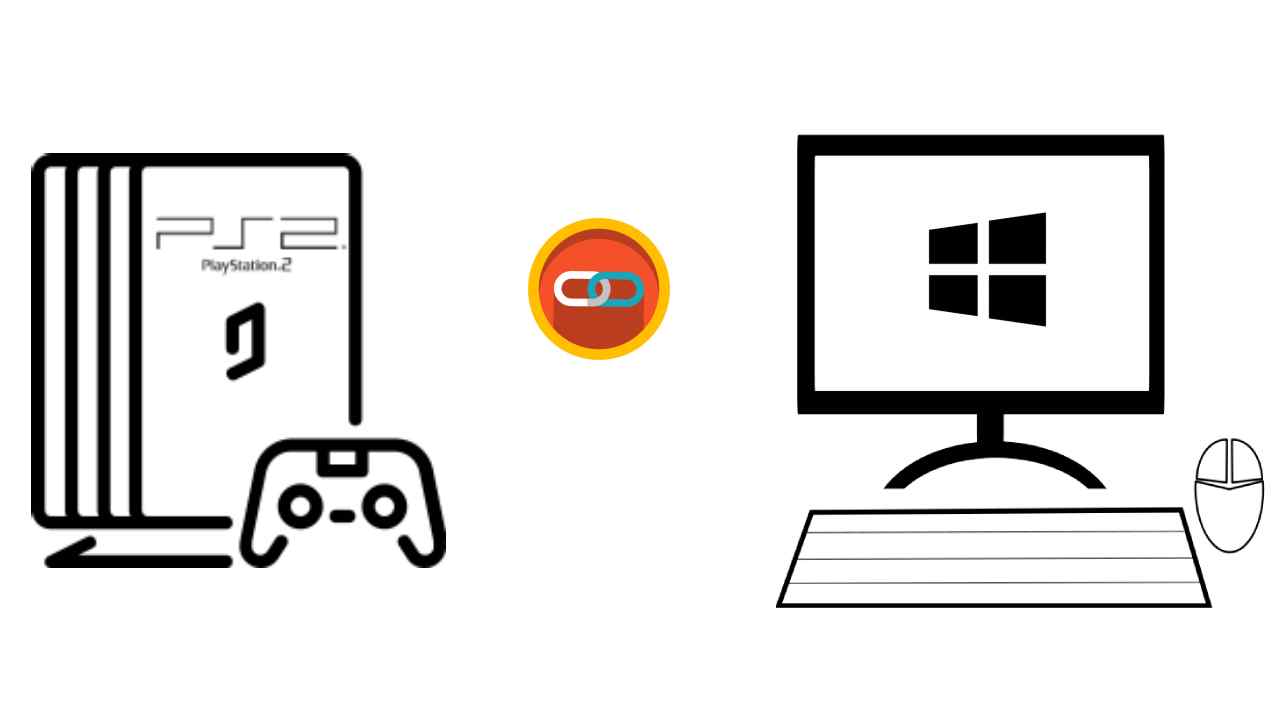 While there are a few emulators that are exclusive for video games belonging to PlayStation 2, there are others that function for multiple devices including Ps1, Ps2, Ps3 and PSP. Some also support Ps4 and Vita. Having them will give an added advantage of playing games of Ps2 among the multitude of others.
For this article, we are mainly focusing on Ps2 emulators and under this section, you will be introduced to a few which are best for Windows 10. PCSX2 emulator still remains one of the best emulators for Windows 1O PC, others that follow are stated below.
So, here we go.
1. RetroArch
RetroArch is the best all-in-one emulator present on the internet. If you are looking for games exclusive of PlayStation 2 then downloading and setting up RetroArch may seem like a tedious job, having to install multiple gaming consoles.
But this can definitely turn around to be its biggest advantage for you. While satiating your desire to play playStation 2 games, you might come across more addicting games from other consoles that you couldn't help getting your hands off. So it is still a good option to download this emulator, rightly labeled as one of the best emulators for Windows 10.
Pros
Cons
– Free and highly safe to use. – Greatly recommended.
– Supports low end computers, even Windows 95.
– Cross-platform emulator
– Configurable as per your preference
– Rewind feature available
– Configuration process can be lengthy
– Sometimes certain bugs and glitches can cause problems
2. ePSXe Emulator
ePSXe is one of the emulators that is not going to disappoint you. Next best to RetroArch and PCSX2, it plays a good range of Ps2 games with high efficiency for Windows 10 among other operating systems.
Although for running this emulator you would require BIOS so make sure you have that ready before downloading this. You can also enhance the functionality of this emulator by the plugin system that it is enabled with.
Pros
Cons
– Supports multiple platforms (Windows, – MacOS, Linux, Android)
– Simple interface
– Enhances your experience with external controllers.
– Wide range of Ps2 games available
– Might refuse to play some titles.
3. Mednafen
Mednafen is a multi-system emulator that requires a command line to run. You can easily remap its prime functions into a keyboard, a joystick or even both. Like most emulators, it also has a save state feature, offers real time rewinding and options of screenshots.
Since it runs on a command line system, graphical frontend is required to fully enjoy this emulator. This is major turn off for most gamers who do not want to get into series of difficult steps and want things straightforward and easy. For those who are impressed by this technical design, a number of graphical front ends are available, most popular being Mednaffe. Others include MedLaunch, MedGui Reborn, and MedSat.
Pros
Cons
– Open source, Cross platform emulator
– Allows keys configuration and supports joystick
– Rewind option in real-time
– Allows screenshots in Savestate feature
– Complicated setup
– Command line system can be exhausting
One thing that feels necessary to talk about here is about the legality of Ps2 Emulators because except it or not, you are deep down concerned whenever you think of using an emulator.
So let's clear up the confusion.
It is completely legal, acceptable and safe to use emulators to play games. What, however, is questionable is to download copyrighted software and distribute them further to your friends or colleagues.
Creating your backup of the games you have is the best option but nonetheless the internet is full of places where you can find Disc images of popular PlayStation games as well.
Ps2 Emulator for Mac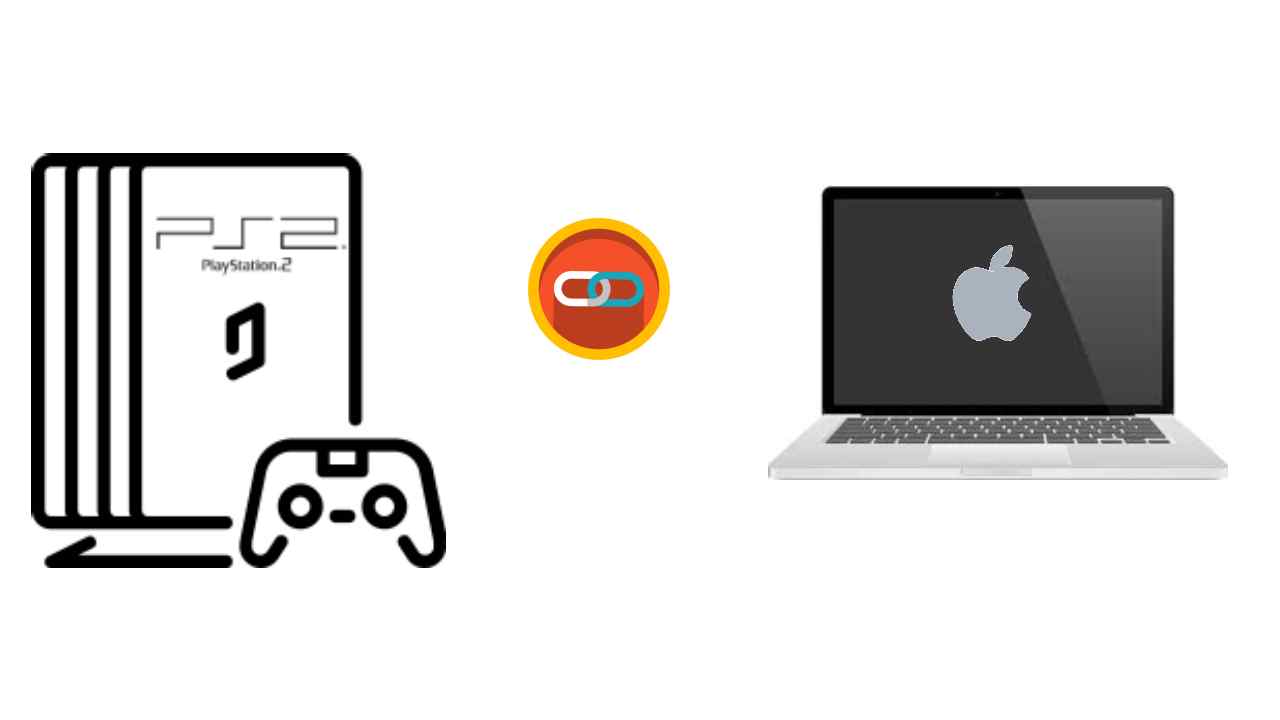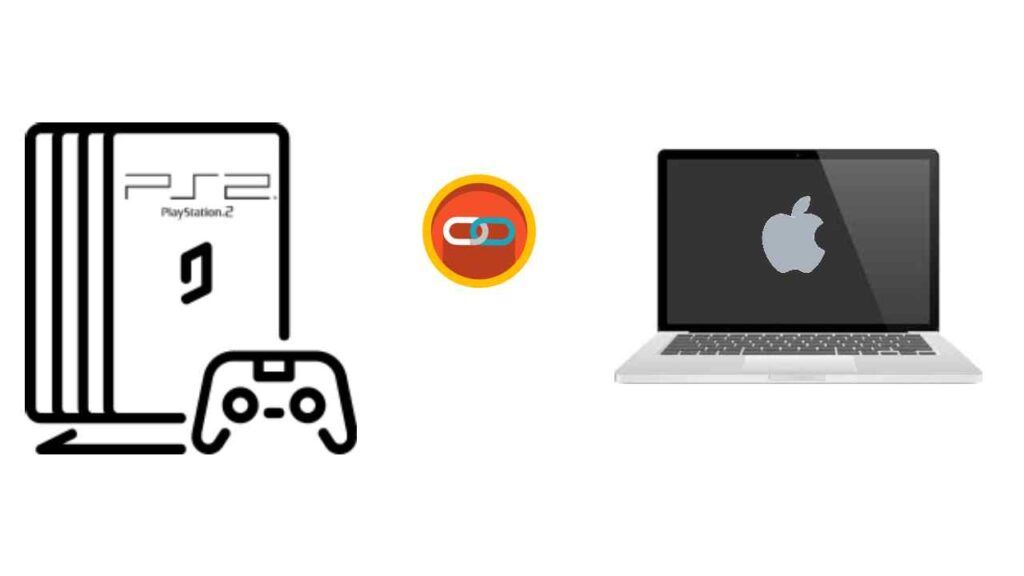 Most Ps2 emulators are multi-platforms and can run on Windows, Mac as well as Linux. While majority of the emulators have been initially aimed for Windows, later they were developed for Mac as well, however their performance is not somewhat parallel, they are able to play mainstream Ps2 titles.
The best suited for Mac OS is PCSX2 for Mac.
How to Run PCSX2 on Mac?
For PCSX2 to run well on Mac, it requires a set of Plugins and a BIOS file
Following the steps given will install and run it properly on your system:
For PCSX2/Mac to correctly interpret and render the interface and graphics, download and install the Nvidia CG framework package.
Install the PCSX2/Mac package. Graphics and audio plug-ins within the package will be installed automatically.
Launch PCSX2/Mac.
Open the Config menu in PCSX2/Mac's interface and select Configure. PCSX2/Mac's configuration screen appears, where you can easily experiment with different graphics and audio and video of the game.
Click the "Select BIOS Dir" button. A file browser dialogue appears. Open the folder names Bios and place your PS2 BIOS file in it. Only the PS2 BIOS file retrieved from a PlayStation 2 are legal to use.
If you have Ps2 game, insert it in the DVD drive or else mount an ISO disk image. Open PCSX2/Mac's File menu and select Run CD/DVD or Run ISO Image, depending on the medium used. This will play your game. If any problem is encountered, you can try solving it by experimenting with different video and audio plug-ins.
What are Best Ps2 Emulators for Android Users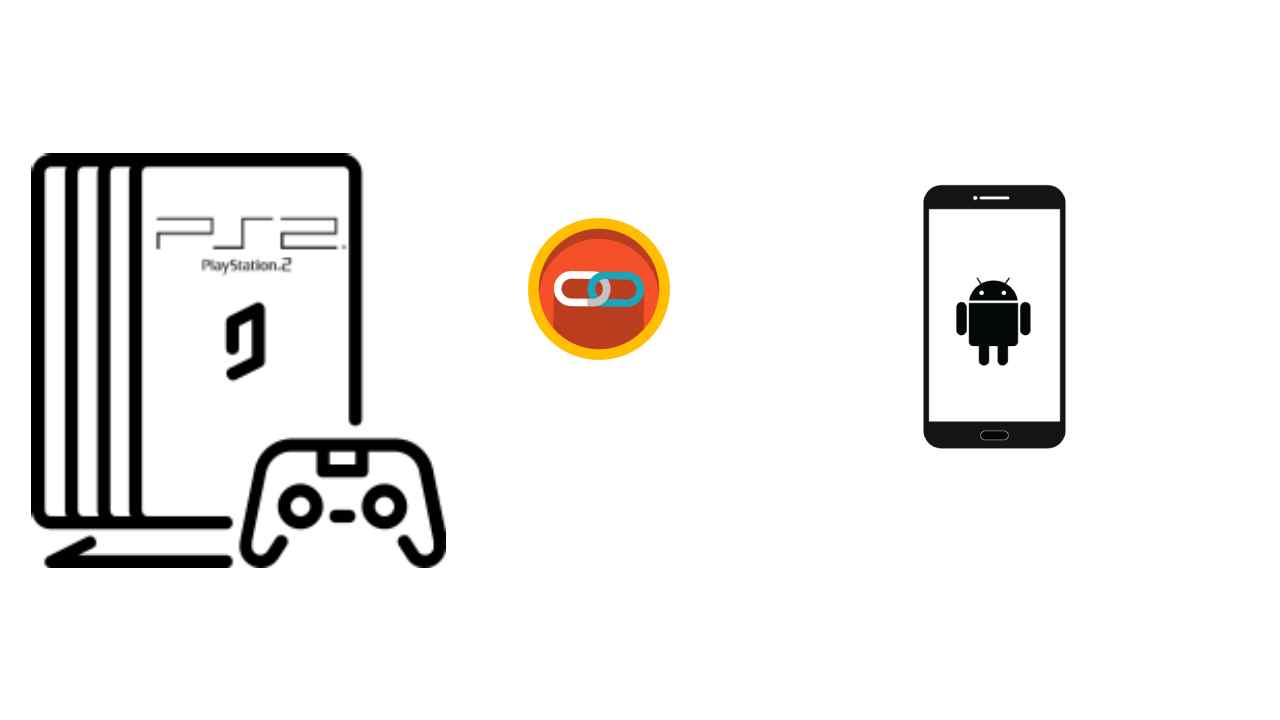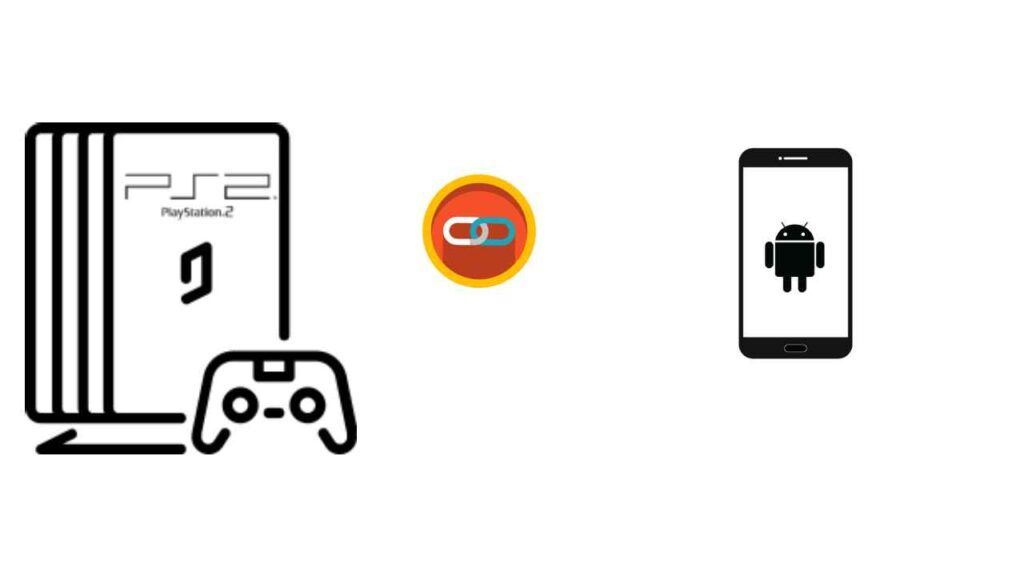 Several Ps2 Emulators have also been developed for Android, keeping in mind the characteristics and limitations of mobile gaming. With more advanced mobile phones coming out every day, equipped with better processing systems and high-end graphics, it's becoming easier to install and play Ps2 games wherever and whenever you want, on your mobile phones.
Provided is the list of the must have Ps2 emulators for your Android phones.
1. PTWOE
PTWOE is one of the best emulators for Android which can be downloaded from its official site and is available in two versions. These versions offer different User Interface and have few differences based on their stability, speed and glitches. You will have to find which one is more compatible to your phone by testing both.
To make it run on your phone, you will require a BIOS file which will enable you to download it instantly. Place this BIOS file in the directory of this app. Next, open the File Manager, go to Android, then find and click on Datacom.ptwoe and then go to Data.
2. PLAY!
PLAY! Is an independent app, not supported by some big developers but is capable of running some amazing 128 bits games on your Android, a few of which includes Grand Theft Auto San Andreas, shadow of the Colossus, ICO, Pro Evolution Soccer 3, Final Fantasy X, God of War, Mortal combat etc.
This emulator has not been recently updated and therefore might cause some problems in loading and supporting the games, but it highly varies from device to device and I would recommend you to give it a try. In addition to Android, this emulator is also available for Windows, Mac and Linux.
3. PPSSPP
It is one of the most highly rated emulators for Ps2 available on Google PlayStore and enables you to play your favorite games with remarkable performance and graphics. With a very smooth and easy UI, it is very easy to install and configure and allows control mapping.
Depending on the device, you may experience a few hitches here and there but overall it provides above satisfactory gaming experience with a number of famous games like Dragon Ball Z, Little Big Planet, Burnout Legends, Burnout Dominator, Final Fantasy: Crisis Core, Final Fantasy: Type-0, Monster Hunter 2 etc. to play with enhanced optimization and performance.
4. Pro PlayStation
Pro PlayStation is a recommended Ps2 emulator for mid to high end smartphones. The entire process from downloading to installing this emulator on your phone is quite easy and provides a good range of compatible games. The Pro PS has been optimized to run the games smoothly and allows on screen controller and mapping.
One of its most appreciated features is that it allows you to save the progress of your games. Sometimes, certain titles face a little hindrance and are not played properly even when you have a high-end phone due to its cross- platform transformation but majority of the ROMs works just fine, in fact with better graphics.
5. DamonPS2
This is one of the fastest Ps2 emulators available, which has been rated high on Google Play. It is perfectly compatible with more than 90% of the Ps2 exclusive games and does not require Ps2 BIOS. You only need Ps2 ISO image. With amazing graphics and high-quality audio effects, this emulator is definitely worth a try.
Damon Ps2 emulator supports games like Spider+Man 2, Crash Bandicoot, Metal Gear Solid, Driver 2, WWF War Zone, Gran Turismo 2 and many more with high resolution (1080HD). You can pause your game at any point and resume playing it whenever you want. Also, the fact that it supports NEON acceleration along with multitude of other amazing features makes it one your best picks for Android phones.
How to Play Ps2 Emulator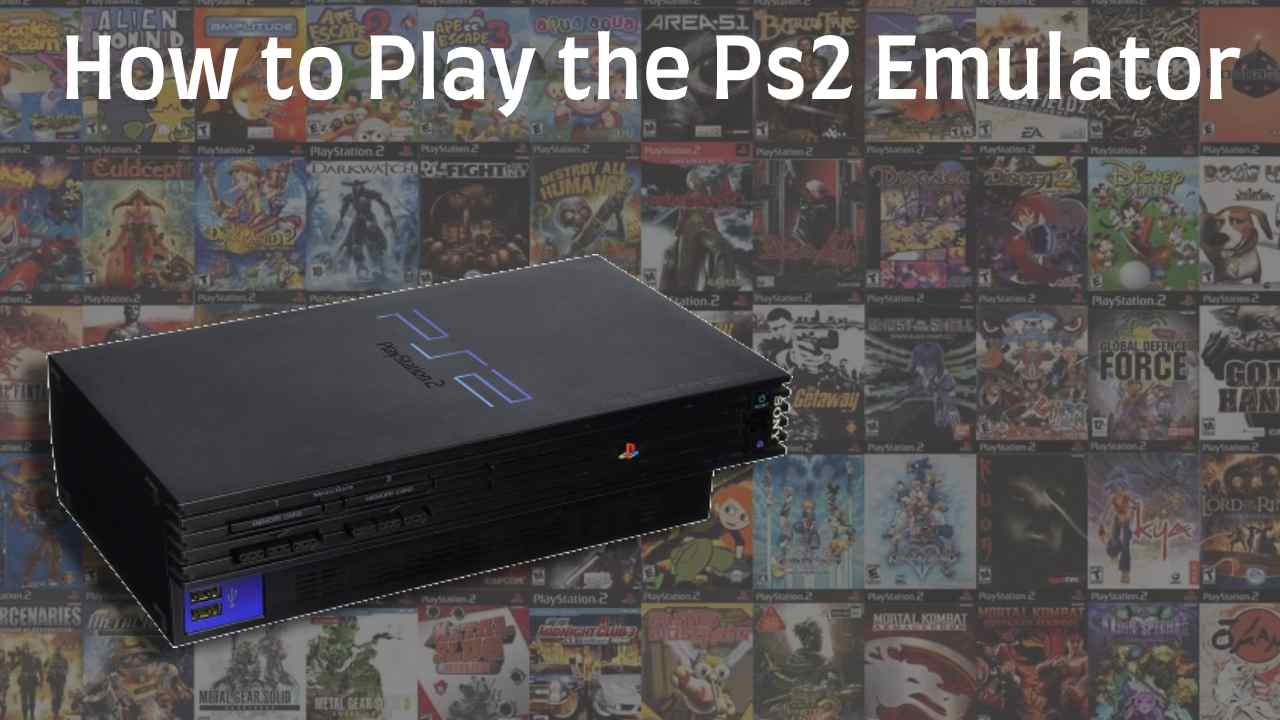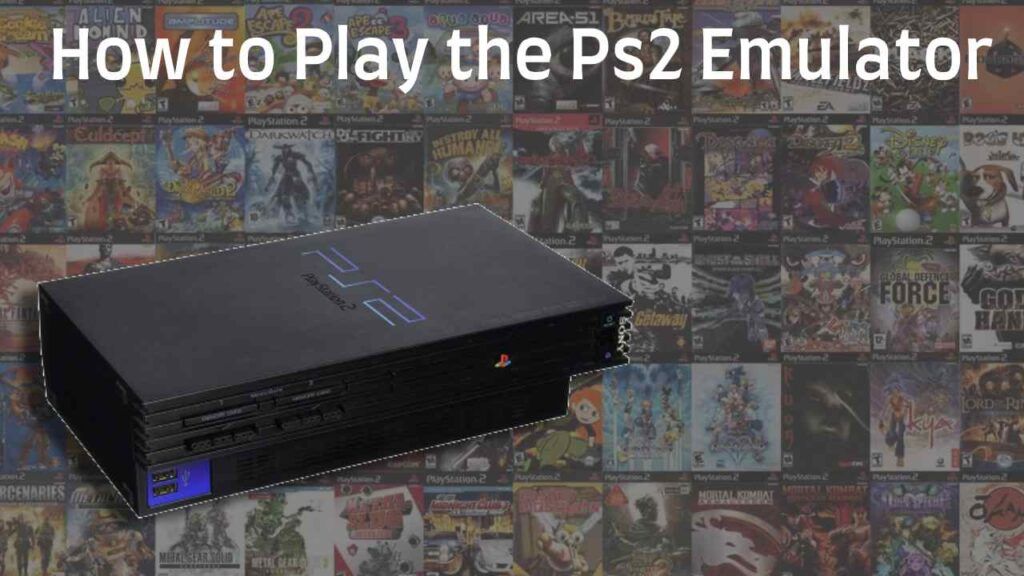 In order to play Ps2 emulator on your machine, you need to make sure you have downloaded the relevant emulator. For the sake of this post, we will follow the steps to install PCSX2.
Depending on the OS, you will have an .exe or .dmg/.pkg file to install
Once you click on install, you will be prompted for the language selection, select next
You will have a series of dropdowns to choose from, only update the default values if you know what you are doing (this could impact the performance and stability of the emulator)
The next configuration will be for BIOS, since games are region locked depending on the bios file you will be able to play specific games, you can either download available PS2 BIOS from the internet or create a backup from an existing PS2 (make sure to place the files in the default BIOS location)
Once BIOS is setup, you need to have your controller configured before you play PS2 games, this can be done via opening Config > Controllers (PAD) > Plugin Settings (most famous controllers are automatically mapped by PCSX2)
PCSX2 is now ready to play PS2 games, if you have ROMs created from your childhood, all you need to do is load them up and start the game; however, ROMs are readily available on the internet to download.
NOTE: Downloading ROMs over the internet come under piracy.
What are Ps2 Emulator Requirements?
Most of the emulators are not resource hogs and do not require high system specifications. They are easily supported on bare minimum of requirements; however, general requirements cannot be mentioned with much clarity.
Each emulator can be different from others in terms of the required specifications. Therefore, I'm going to mention the recommended requirements of a few best Ps2 emulators available.
Most of these can easily run on medium to high end computers however, you can also find Ps2 emulators for low end PCs.
System Requirements for RetroArch
A dual-core processor from AMD or Intel.
At least 1 GB RAM.
A graphics card with 1 GB memory and support for OpenGL 3+.
System Requirements for PCSX2
At least 2 GB RAM
CPU- Core 2 Due with 3.2 GHz
OS- Anything from XP to 1o
System Requirements for hpsx64
Core i5 CPU with 4 cores @ 3.00 GHz.
16 GB RAM.
2 GB AMD Radeon R7 240 Graphics.
Windows 10 64-bit OS.
Support for both DirectX 11.2 and OpenGL 4.3
System Requirements for Mednafen
CPU – at least 2 cores.
RAM – at least 1 GB (but it should comfortably work with 512 MB).
VRAM – at least 1 GB (but it should comfortably work with a meager 32 MB).
Support for DirectX 9 or above, or OpenGL 3 or above.
So, which Ps2 Emulator is Best?
So far I think we are on the same page in believing that having a stable emulator for Ps2 is easy on pocket when you don't want to spend on something that is practically obsolete.
If Ps2 games are still among your favorites, then you are only a one steps away from having them on your PC, that is picking the right emulator for your PC.
But which Ps2 emulator is best?
Choosing the right emulator really makes a difference in defining your gaming experience. I hope the article has helped you in making a wise choice, if you are still confused, here is a quick summary of the best emulators to transfix your decision.
While numerous free and multi-platform emulators are available, I would once again like to praise PCSX2 emulator as one of the best emulators to have for your PC; Windows and Mac OS, with maximum number of compatible games, high resolution graphics and configurable controllers.
On the other hand, RetroArch is a highly recommended all-in-one emulator, giving you a taste of all Sony gaming consoles. For Windows 10, ePSXe is another striking name while for MacOS, I would exclusively recommend PCSX2.