Are you ready to twist your mind in limitless possibilities of words?
If you are up for giving your mind a little exercise and working out around words, then Wordscapes for PC is one of the best games available in the market. Developed by American studio, PeopleFun, for Android and IOS, it has remained among the top 10 most loved games on Google play in 2019 and still continues to attract a large number of people.
This game is going to give you a totally captivating brain-gain workout.
What is the Wordscapes Game? A Dynamic Grammar Puzzle with Twists & Turns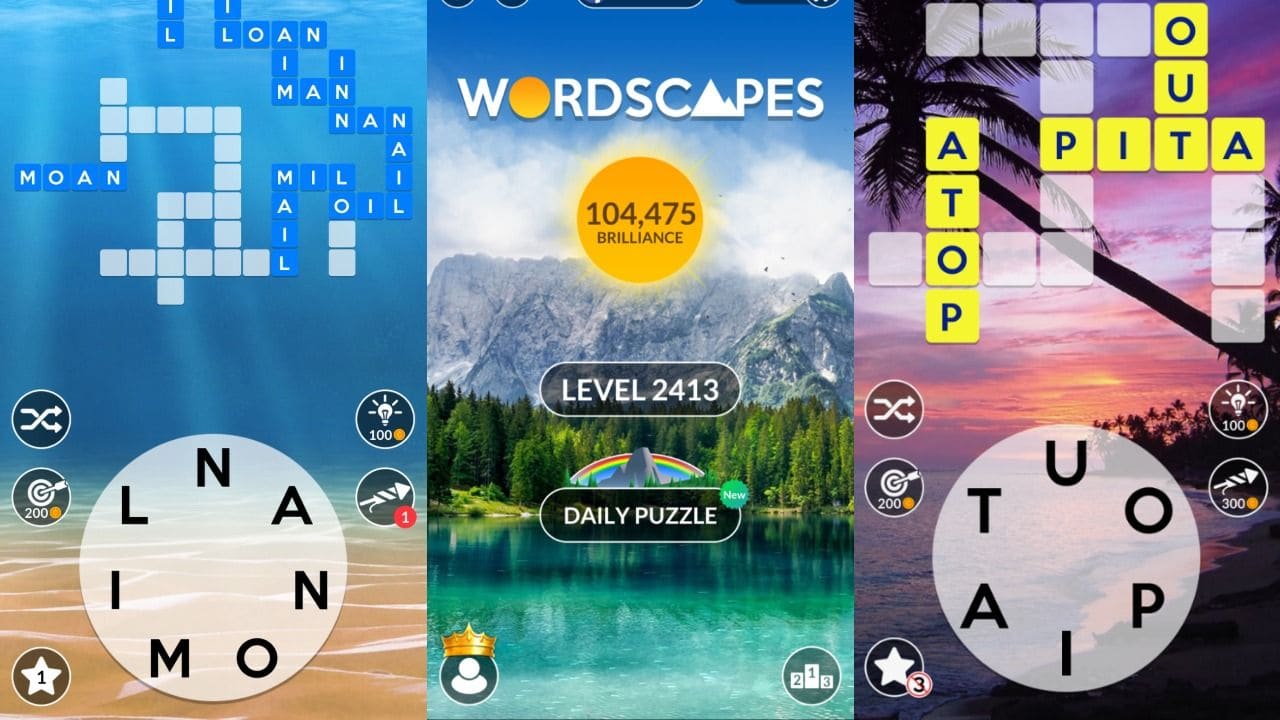 In Wordscapes, you are given a bunch of random letters and using those you have to make different words to fill in the cross puzzle. Obviously, it starts with simple puzzles, shorter and easy to guess words, but as you keep crossing levels, the difficulty bar rises. Like most mobile-based games, the first few levels are spent trying to familiarize the players.
The game currently has 6000 levels along with daily puzzles to win extra points. You also get extra points for finding bonus words using the letters in the circle given. You can take a hint or shuffle the alphabets around to guess the word.
The crossword puzzle is accompanied by different scenic views from nature. Completing a series of puzzles in a level and moving to the next level changes the background view to a new beautiful destination.
Unlike other games, Wordscapes for PC has a simple layout, is easy to understand and does not demand much playing around with keys.
You just have to connect the letters in the circle to form the right word.
One of the best things about this game is that there is an inbuilt dictionary. Clicking on any word will pop up a mini screen, explaining the meaning of the word. How cool is that!
Not only are you playing but are also building up your vocabulary (though we understand if you just want to shoot something every once in a while).
Another game is sure about this game; you can just not help jumping to the next level in this addicting, fun and challenging game. It is one of the best word searching, anagrams, and crosswords game. Your mind is continuously at work, and you just cannot rest until you find that bonus word!
To add to the already impressive list of features, Wordscapes have introduced weekly tournaments. These tournaments add a competitive element to this subtle relaxing game. There are two types of tournaments that players can take part in; star and team tournaments.
Star tournaments are single-player based; you can enter the tournament by clicking on the "star" icon on the home screen. You would play the game as you normally do, however, the game will automatically assign you to a random group of 100 players.
Every word you create would earn you a star, at the end of the tournament, the player with the highest stars will win. Players would earn rewards depending on the position table.
Team tournaments work the same way as star tournaments, but the only difference is instead of single-player stars, the entire team stars are accumulated when determining winning teams. To enter the team tournament, click on the "trophy" icon on the home screen. Before you can start a team tournament, you must join a team; you can join a team by clicking on the "team" icon on the home screen.
Once the tournament starts, play the game as you normally would. At the end of the tournament period, teams would be equally rewarded depending on the position table for the team.
Now that we have your attention on the tournaments, I am sure you are wondering when do these start, they generally appear in the app on the weekend. While their exact times may differ, the overall duration of these tournaments is about 50 hours on the weekend.
Try it and see it for yourself.
From the makers of Word Stacks, Word Chums, Word Flowers, Word Mocha, Wordscapes Uncrossed, and Spell Blitz, it is one of the highest-rated games both on Google Play and Apple store.
Over 10 million people are already playing addicted to it, and if you too are a fan of word games, anagrams and crosswords, there is no point in you not jumping right into the game and join the bandwagon.
But can I play Wordscapes on my computer?
Yes – you can play Wordscapes on your computer with either Windows or Mac operating systems.
While the Wordscapes is typically developed for mobile; Android and IOS platforms, you can now get Wordscapes for PC as well using an emulator.
Wordscapes for Mac and Wordscapes for Windows, both can be easily downloaded and installed using an emulator like Bluestacks.
How Can You Play Wordscapes for PC? The Simple 3-step Process for Windows 8, 8.1, 10 and Mac OS Computers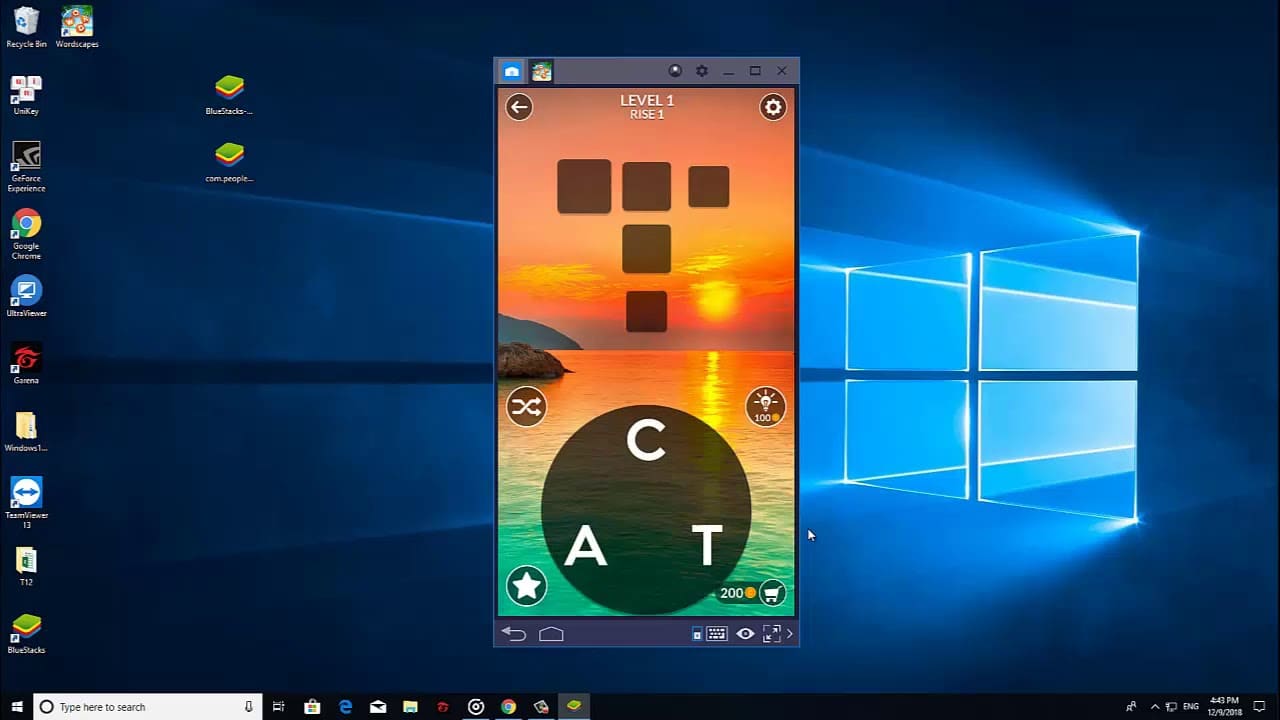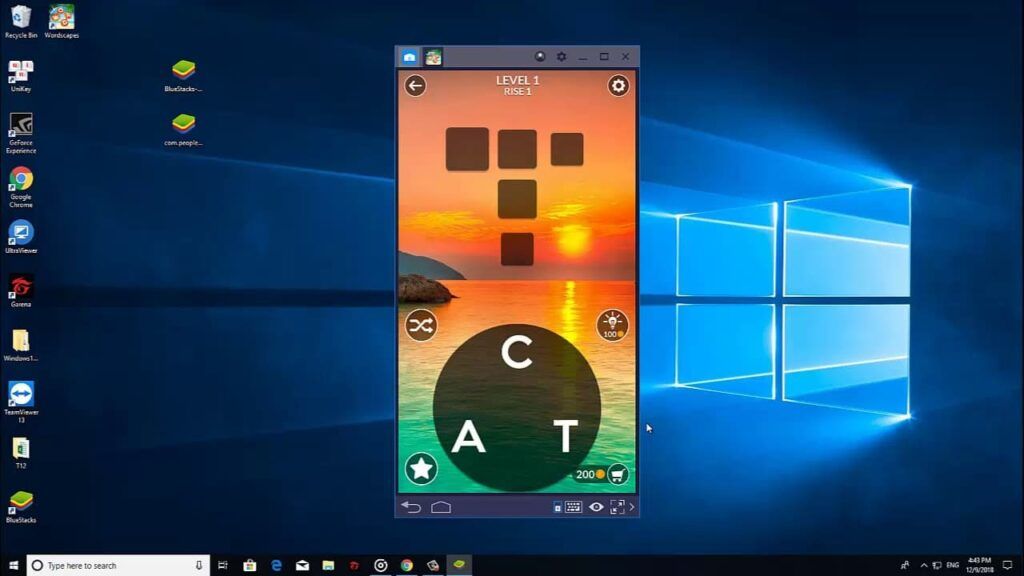 This game was originally developed for mobile platforms, but if you are PC gamer and do not like to play games on your mobile phone, here is how you can have this word game free download for PC.
Like many other Android games for PC, Wordscapes can be installed by following series of quick and uncomplicated steps
Step 1: Finding the Right Emulator
To play Wordscapes on PC, you first need to download an emulator like BlueStacks, KOPlayer or any other Android emulator (you can even get a rooted version of Bluestacks if you need it).
The purpose of the emulator is to let your PC run games that have been developed to run on mobile platforms.
Step 2: Install & Login to your Emulator of Choice
Once you have an emulator on your PC, sign in using your Gmail account and set up a Google Play store.
Step 3: Search Wordscapes & Play
In the Google play store, search for the game Wordscapes. When you find it, which is right away, click on ''Install''. This will install Wordscapes on your PC. The whole process will only take a few minutes.
Other Word Games
If you're looking for a puzzle-word game after you've had your fill of this one, we've really enjoyed WordBit. Take a look and let us know if we missed any word games in the comments!